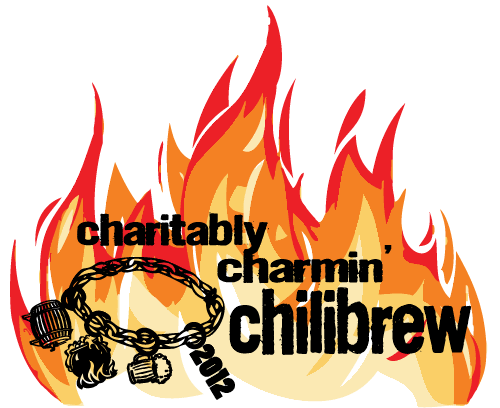 Our friends in BaltiBrew are brewing up version 5 of their wildly popular ChiliBrew event.  For those who haven't been before, this is a rock em sock em good time with both a homebrew competition and chili cookoff where the money raised goes to local charities.  This rendition of ChiliBrew will benefit Baltimore Free School, Bnote, and Bearings Bike Project.  The event takes place on Sunday, April 22nd from 1pm – 5pm at the Baltimore Free Farm (3510 Ash St., Baltimore MD 21211).  Is there a better way to spend Earth Day than with homebrew, chili, charity, and learning about some local organizations?
 Homebrew competition winners will receive brewshop gift cards: $75 1st-place, $50 2nd-, $25 3rd-, $10 each 4th- & 5th-place.  Chili cookoff winners (Vegetarian, Con Carne) will each receive prizes yet to be determined of approximate value as follows: $40 1st-place, $25 2nd-, $10 3rd-place.
Admission price is a $10 – $20 donation and I've been told that bringing a homebrew or chili for the competition may get you in for free, but please feel free to donate as well to these organizations as the money goes to a good cause.
Rules and an entry form for the chili cookoff and homebrew competition can be found on the ChiliBrew website.  Although there is no deadline to declare your participation, it is highly recommended that you email organizers to let them know you plan on coming.  That way they can ensure there's a spot for you.
Hope to see you all there!!!